Our mission is to change health care forever. We do this by enabling patients and clinical teams to manage long-term conditions using digital therapies, delivered remotely at a fraction of the traditional cost for patients with asthma, COPD, COVID-19, diabetes and heart disease.
Founded by two NHS medical consultants to provide patients with evidence-based interventions using software and applications, we have developed the first digital platform approved by the NHS in the UK. My mhealth provided over 275,000 rehabilitation and training sessions during 2020 to patients with respiratory and heart conditions.
Each of our apps, including myCOPD, myAsthma, myDiabetes and myHeart, has been developed with clinical experts in their field to provide patients with the knowledge and support to manage their condition. These self-management apps offer a unique, personalized and personalized experience for patients and can be consulted and used on almost all devices, from smartphones to smart TVs.
We are pioneering a new approach to dispersed healthcare delivery, enabling remote monitoring and drug management that delivers better outcomes, better patient engagement, and reduces the burden on the NHS.
We are forever changing healthcare.
For more information, please visit: https://mymhealth.com/

Games for Health is a research and design-oriented SME based in the Netherlands with over 20 years of experience in designing applications based on playful intelligence for healthcare and other markets. Playful intelligence allows for a desired change in behavior between individuals, as well as larger groups, as it recalls the natural youth of our desire to play. Being a specialist in this field, Games for Health has designed many applications for therapy adherence, antibiotic prescriptions in the fight to overcome antibiotic resistance and lifestyle change in case of infertility problems for different pharmaceutical companies leader. In several European consortia he works on motivational strategies, eg. to relieve the stress of elderly employees (mHealthINX), for the stimulation of physical activities in the younger population (Sugapas) and also on issues related to planetary health such as the environmental influence on cardiopulmonary diseases (Expanse) and the reverse logistics of electronic waste . The most recent success is the Post-IC digital diary for the prevention or relief of post intensive care syndrome, of great importance in times of Covid-19 (Post-icu.com). https://gamesfor.health/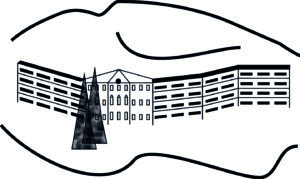 The Malcantonese Hospital is a non-profit organization, founded in 1928 thanks to the donation of Mr. Giuseppe Rossi of Castelrotto, officially inaugurated on November 11, 1928. The Malcantonese Hospital is included in the hospital program of the Canton of Ticino (Switzerland).
Malcantonese Hospital has a RAMI department (Department of Acute of Minor Intensity), a Department of Psychiatry and various outpatient services (Cardiology, Cardiovascular Prevention and Rehabilitation, Physiotherapy, Ergotherapy, Dietitian, Radiology, First Aid, Psychology, Diabetology, Advice for smoking, laboratory analysis, acupuncture, abdominal and vascular ultrasound, pulmonology, social assistance).
The Malcantonese Hospital is represented by Dr. Tania Odello (Senior Cardiologist of the Cardiology Service and of the Rehabilitation and Preventive Cardiology Service) and the CUOREMA Cardiovascular Rehabilitation Team, from which the name of the project derives. They will specialize in the clinical development of the CUOREMA App, the clinical study that will support the project and ethical supervision. www.oscam.com

Dr. Francesca D. Faraci is the head of the Bio-Signal Processing (BSP) research group of the Department of Innovative Technologies (DTI) of the University of Applied Sciences and Arts of Southern Switzerland (SUPSI). The research focuses on the optimization and adaptation of advanced statistical methods and artificial intelligence, to individualize clinical medicine for monitoring, diagnostic and therapeutic applications.
In the CUOREMA European project, SUPSI-DTI-BSP will be in charge of developing the support system for bio-behavioral change. BSP researchers will draw on objective, subjective and contextual information about patients; interpret the information considering individual clinical and social characteristics and re-enter this information into the system to improve adherence to the CVR, including through gamification. Our biggest challenge is to develop algorithms that integrate different perspectives, ensuring that clinical, social, psychological, technical, gamification and computational needs must be taken into account. https://www.supsi.ch/home.html